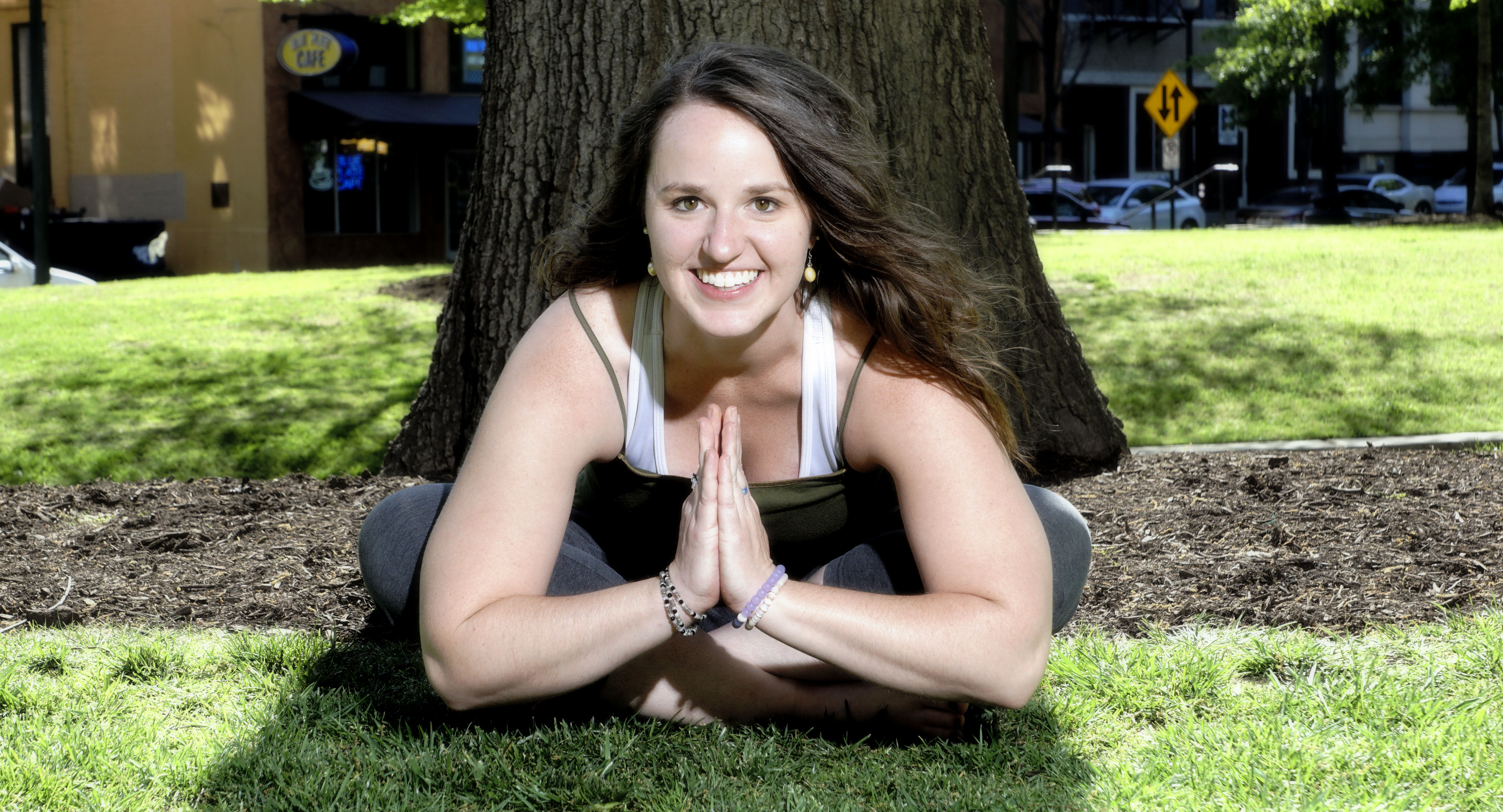 Outreach Coordinator
Leah Gloyd
POSITION

: Outreach Coordinator/RYT

EXPERIENCE

: 5 Years in Practice & Teaching

EMAIL

: teamyiy@gmail.com

BIOGRAPHY

: Leah graduated Murray State University with a Bachelors of Natural Science Degree and to put it simply, is a "jack-of-all-trades." In addition to introducing others to yoga and meditation, she is an artist and is also currently working on a few research projects in any spare time she might find. Leah is currently the Historian on the Board of Directors for the Memphis Archaeological and Geological Society and maintains quite a collection of rocks, crystals and minerals. She loves the great outdoors and is known to go on many random adventures with her golden retriever, Dexter. Leah has been practicing yoga for the past 5 years and, through personal experience, is excited to share the multitude of benefits that yoga can bring into anyone's individual life.